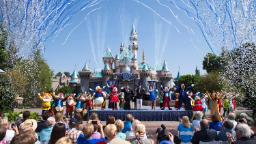 Kansas Gov. Laura Kelly announced the state's first death from coronavirus today.
The patient is a male in his 70s who lived in a long-term care facility in Wyandotte County, Kelly said.
According to the governor, the man had other underlying health conditions and was receiving care at a local hospital before he passed away.
The man was not mobile, so the state is treating this as a case of community spread and health officials are now conducting public health contact tracing.
Some context: Kelly said this situation demanded that she declare an emergency, which will grant her administration the ability to activate state resources and mobilize personnel to assist where needed.
This death is the state's fifth confirmed case of coronavirus.
This is the 41st death in the US.